ADADAM End User License Agreement ("EULA")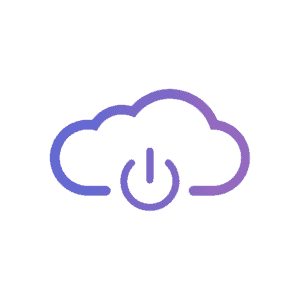 This End User License Agreement ("EULA") governs your download and/or use of the App ("Software"), including any update or upgrade thereto. This EULA is a supplement to the Atlassian Marketplace Terms of Use. Unless otherwise indicated, the Software is property of ADADAM. This EULA is a binding contract between you ("End User") and ADADAM. Software and services provided by ADADAM are at all times subject to this contract ("Agreement"). By downloading, installing and/or using the Software you confirm your acceptance of, and agree to be bound by, this Agreement.
License
ADADAM grants the End User a revocable, non-exclusive, non-transferable, non-sub-licensable, limited license to download, install, and use the Software strictly in accordance with this Agreement.

ADADAM reserves the right to modify, suspend, or discontinue, temporarily or permanently, the Software or any service to which it connects, with or without notice.

ADADAM may, at its sole discretion and from time to time, also make generally available updates and/or enhancements of the Software.

The End User is not entitled to any support from ADADAM as part of this Agreement.

The License presumes the End User's full compliance with all the terms of this Agreement.
Use conditions and limitations
The End User shall:

be solely responsible for obtaining and maintaining any equipment and/or ancillary services needed to access, connect to, or otherwise use the Software,

be solely responsible for ensuring that such equipment and/or ancillary services are compatible with the Software as well as keeping passwords and other log-in information secure from unauthorized users. Accordingly, the End User is also solely liable to bear all costs connected therewith,

be solely and exclusively liable for:

all information and/or data which the End User posts, uploads, transmits, processes, disseminates or otherwise shares with others by use of, or in connection with, the Software,

informing authorized users of the contents of the Privacy Policy,

the results which the End User achieves by its use of the Software,

any loss and/or damages and costs incurred due to incompatibility between the Software or updates to it and any Third Party Products the End User has installed or otherwise uses, and any other issues that may arise as a result of the interaction between the Software and Third Party Products or similar products,

any damage or liability to any party resulting from the End User's use of the Software,

and/or any unauthorized use of the Software.

The End User shall not:

sell, distribute, assign, or license all or any portion of the Software or any source or object code made available as part of the Software to any third party,

rent, lease, loan or provide any other party access to the Software without ADADAM's pre-approval in writing,

reverse engineer, decompile, translate, alter, disassemble or otherwise attempt to discover the source code or structure, sequence and organization of the Software, in whole or in part,

or create derivative works of the Software or parts of the Software or attempt to do any of the foregoing,

remove or obscure any proprietary notices on the Software,

interfere with or disrupt the Software.

The End User acknowledges that all Content the End User accesses through use of the Software is accessed at the End User's own risk and the End User will be solely responsible for any damage or liability to any party resulting from such access.
Support
ADADAM will respond to support requests addressed at support@adadam.fr within five (5) business days.
Intellectual property rights
The End User acknowledges that all rights, title and interest regarding the intellectual property of the Software including, but not limited to, all copyrights, patents, and trade secrets therein and all documentation and manuals relating thereto shall remain exclusive property of ADADAM or under license from ADADAM.

The said intellectual property of the Software is licensed on a non-exclusive basis and not assigned by ADADAM to the End User. Upon termination or expiry of this Agreement, for any reason, all rights and licenses of the End User under the Agreement shall terminate.
Warranty disclaimer
ADADAM does not, whatsoever, warrant or support any Third Party Products and disclaims all liability for such products and/or services delivered in connection therewith.

ADADAM strives to keep the Software error free and available to the End User but provides the Software on an "as is" and "as available" basis. Accordingly, ADADAM makes no warranty of any kind, explicit, implied, or statutory, and ADADAM expressly disclaims all warranties, including without limitation, any implied warranties of merchantability, functionality or fitness for a particular purpose.

ADADAM does not warrant results of use or that the Software is bug free or error free.
Indemnity
The End User hereby indemnifies and holds harmless ADADAM and/or ADADAM's licensors, suppliers, distributors, contractors, and agents from any claims, damages, liabilities, costs, and fees (including reasonable fees for legal counsel) arising from:

the End User's failure to comply with any term of this Agreement,

or use of the Software in combination with other hardware, software or other systems that would have been avoided but for such use or combination.

To the maximum extent permitted by applicable law, the End User hereby release, and waives all claims against ADADAM and/or ADADAM's licensors, suppliers, employees and agents from any liability for claims, damages (whether actual or consequential), costs, and expenses (including all litigation costs) of every kind and nature, arising out of or in connection with use of the Software.
Data collection and privacy
ADADAM's collection, use, disclosure and handling of personal data is done in accordance with ADADAM's Privacy Policy.
Changes to this Agreement
ADADAM may update or modify this Agreement periodically, including any referenced policies and other documents.

If a revision meaningfully reduces the End User's rights, ADADAM will use reasonable efforts to notify the End User.

If ADADAM modifies this Agreement during the End User's license or subscription term, the modified version will be effective upon the End User's next renewal of the license or subscription term, as applicable. In this case, if the End User objects to the updated Agreement, the End User may choose not to renew.
Terms and termination
This Agreement shall remain in effect until terminated by the End User or ADADAM.

ADADAM may, in its sole discretion, at any time and for any or no reason, suspend or terminate this Agreement with prior notification of the End User at least thirty (30) days in advance.

This Agreement will terminate immediately, without prior notice from ADADAM, in the event that the End User fails to comply with any provision of this Agreement.

ADADAM shall be entitled to terminate this Agreement with immediate effect if the End User is declared bankrupt, suspends its payments or otherwise can be deemed to be insolvent.

The End User may terminate this Agreement by deleting the Software and all copies thereof from the End User's systems, especially Cloud, Server and/or Data Center instances.

Upon termination of this Agreement, the End User shall cease all use of the Software and delete all copies of the Software from the End User's systems, especially Cloud, Server and/or Data Center instances.
Severability
Should any provision of this contract be or become partly or entirely void, invalid, and/or unenforceable, this shall not affect the validity or enforceability of the remaining provisions of this contract. In the place of such void, invalid, or unenforceable provision, such provision shall be replaced with an adequate valid and enforceable provision which would have been bona fide stipulated had the parties been aware of the voidness, invalidity, or unenforceability. The same applies to loopholes and omissions.
Miscellaneous
No agency, partnership, joint venture, or employment is created as a result of this Agreement and the End User does not have any authority of any kind to bind ADADAM in any respect whatsoever.

ADADAM's failure to exercise any right provided by this Agreement shall not be deemed, or interpreted as, a waiver of that and/or any further rights in accordance with this Agreement.

ADADAM shall, at its sole discretion, be entitled to assign this Agreement or any rights hereunder without giving prior notice thereof.

Notices from the End User to ADADAM shall be sent by e-mail to atlassian@adadam.fr. Notices to ADADAM shall be deemed to have been received by ADADAM when ADADAM confirms receipt.
Governing law and disputes
This Agreement shall be applied, governed by and construed in accordance with French law, without regard to the conflict of law rules.

Any dispute in connection with this Agreement shall be submitted to the exclusive jurisdiction of France general courts and any court proceeding shall be initiated by filing with the Tribunal de Commerce de Bergerac.
Contact Details
ADADAM SARL
La Guillarmie
24260 Campagne
France
hello@adadam.fr